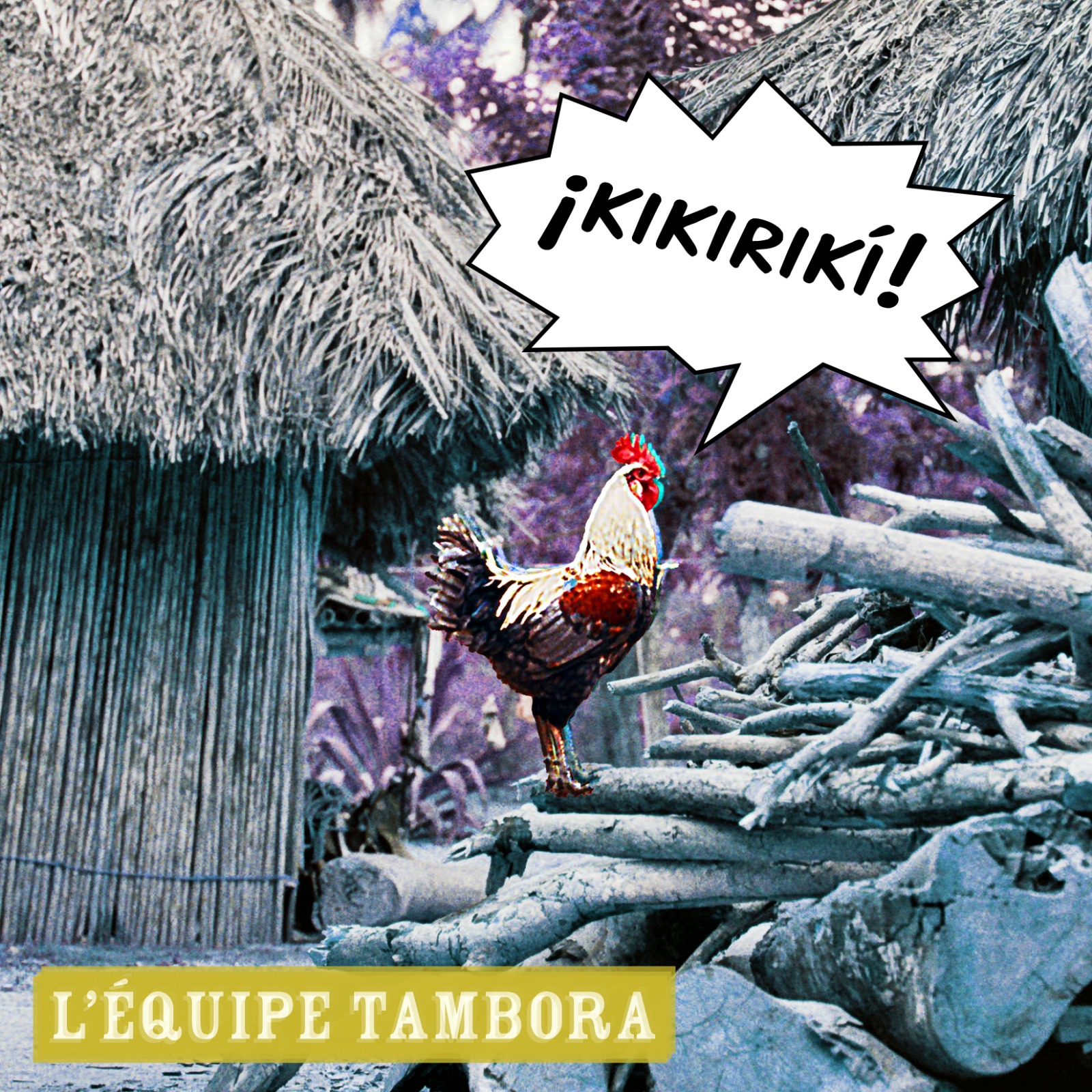 New Music
¡Kikirikí! came out on June 21, 2019 bringing us an energetic and psychedelic mix of sounds, constructed with patters of cumbia played on roots instruments, electro-house beats, funky basslines, blues-infused guitars, soulful vocals, and call-and-response hooks. L'équipe's lyrics seamlessly switch between Spanish and English, and sometimes a little French.
plugged
Colombian superstar Carlos Vives has endorsed the band and their message of peace, love, and environmental responsibility, as well as their creative activist approach to music. L'équipe Tambora joined Vives in his opening concert at the Carnaval de Barranquilla (declared by UNESCO as intangible cultural heritage of humanity). Vives then joined L'équipe Tambora on their stage in Los Angeles, as part of an event organized by members of L'équipe Tambora in benefit of the Sierra Nevada de Santa Marta.
Wade Davis, an honorary citizen of Colombia born in Canada, writer, photographer, ethnobotanist, and explorer-in-residence of NatGeoSociety (the list does go on...), has used the music of L'équipe Tambora, specifically their song "Río Yuma 333" as the soundtrack for his talks on the Magdalena River. Wade who also happens to be lead singer, Tara Davis' dad, says this about cumbia:
creative activism
L'équipe Tambora is a band that came together over a deep connection to Colombia. The band is focused on creating positive change while making good music.
L'équipe Tambora approaches their work with an attitude they self-describe as #consciousgozadera. Gozadera, as in enjoyment, or party vibe; conscious, as in acting in accordance to their beliefs for a more sustainable planet and respectful humanity.
L'équipe Tambora uses their music, art and storytelling as platforms to raise awareness on environmental, social and cultural issues. Through their songs, they spread a message of love and mambe!
contact
Management & Booking Worldwide
Andrés Ospina info@teamtambora.com